SOAS 'Silk Roads' Visit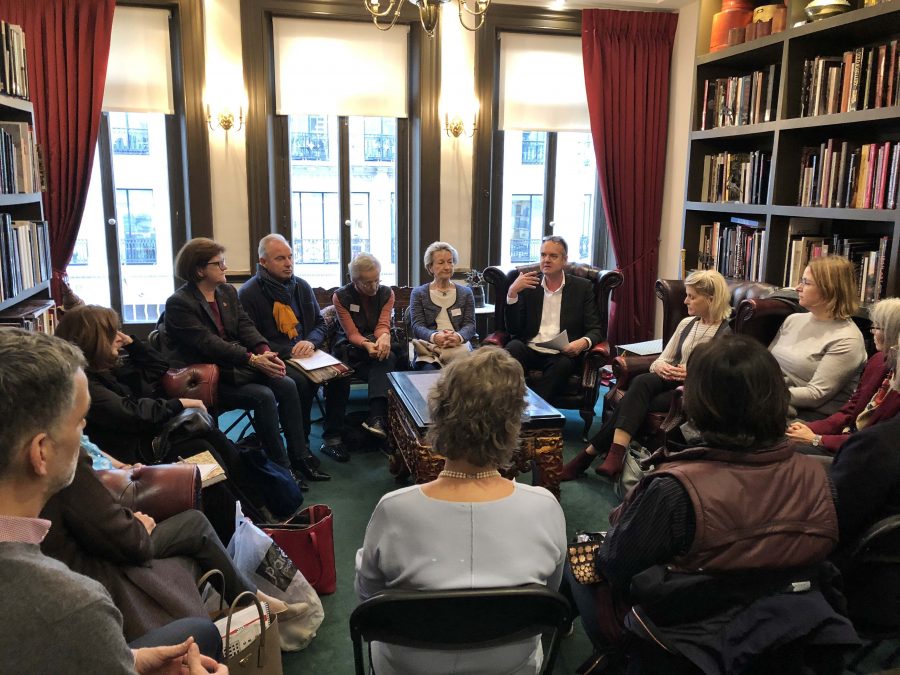 We hosted a visit to our gallery yesterday of around 30 wonderful students from the School of Oriental & African Studies (SOAS), part of University College London.
The visit and talk was part of SOAS's 'Maritime Silk Route: Across the Seas of Asia' course.  Items associated with trade and travel were examined with particular reference to the Dutch and the VOC and their role in the luxury goods trade in Asia and Europe in the 18th century.
The images here show the sessions, and also three of the objects examined.
East-West trade items are an important speciality of ours. The items are both beautiful and tell evocative stories of global trade between Europe & Asia in the 17th & 18th centuries.