Our Top 15 Discoveries!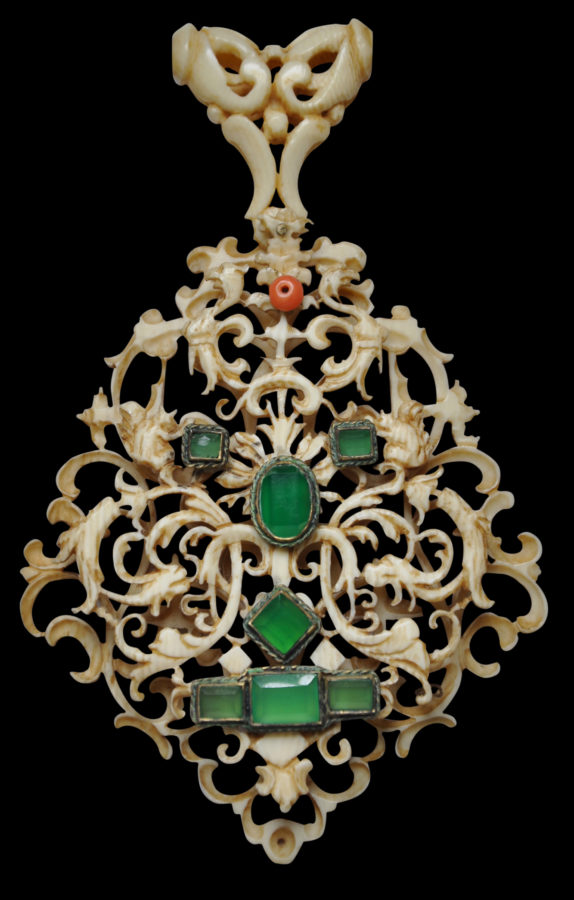 A good gallery owner is essentially a curator – research is a big part of the job. Discovering items otherwise lost, giving them the right attribution and bringing them back into circulation for future generations is the single most satisfying part of the job – at least it is for me.
So I have been thinking about what are my favourite 'finds' in the last 10 years?
I have come up with a list of 15.
These are not necessarily the most expensive things we have ever sold but probably those that I regard as the 'cleverest' discoveries (if one might be permitted to say so!)
An image of each piece is below – in approximate order of what I regard as our most important discoveries, as well as a brief description of what they are and where they are now. Importantly, every single piece was discovered by us in the UK – in old collections, and maybe with other dealers or auction houses who were not quite sure of what they had.
Mother-of-pearl inlaid lacquered betel box from early 19th century Bangkok. This piece is currently on display in the British Museum and has been borrowed from Singapore's Asian Civilisations Museum. It shows early international trade on the Chaophraya River, and is the only box like it as far as anyone knows.
Large silver bowl, probably made in Bombay in the 19th century, for a Parsi family as a muktad or remembrance bowl. It is the finest and largest such example known and is now in the Asian Art Museum of San Francisco.
A Dutch colonial betel box from the Dutch East Indies (Indonesia today) which dates to the 18th century. It is made entirely of flat sheets of mother-of-pearl and gold and is the only known example of its type. It is now in a private US collection.
A 17th century pendant carved from ivory in China but after designs by the Augsburg jewellery designer Daniel Mignot, who was active 1593-1616. This is the only known example and is now in the Musee des Arts Decoratifs, Reunion, France.
A 16th century nephrite jade ewer with silver mounts from either Tibet or Mongolia, the sister piece of which is in the Los Angeles County Museum of Art (LACMA). Our is example is now in a private collection in Spain.
A massive 19th century solid silver vessel from an Indian princely family for holding holy water from the Ganges (a Gangajali). It was more than 70cm tall and weighted more than 30 kilograms of solid, high-grade silver. It was so big that we were unable to get it through our door and had to come in via a second floor window! It is now in a private UK collection.
A large, 19th century solid silver replica of a dagoba that holds what is believed to be a tooth of the Buddha in the Temple of the Sacred Tooth in Kandy, Sri Lanka. This fabulous example is now in the National Gallery of Australia.
A fine, gold and gilded lime container studded with rubies from Sri Lanka and possibly from the Kandyan royal family. Now in the National Gallery of Australia.
An 18th-19th century ivory and gold hair comb from the Swahili Coast of East Africa, probably Zanzibar. Now in the Minneapolis Institute of Art.
A superb 16th-17th century ivory comb from Kotte, Sri Lanka. It is one of the finest such combs known and in perfection condition. It is now in the Reitburg Museum, Zurich.
A 19th century pair of gilded silver throne chairs from the Maharaja of Panna, northern India. Now in a private collection in India.
A massive 19th century velvet and gold thread theatre backdrop for a Bombay Parsi theatre production displaying Zoroastrian themes. Now in the Indian Heritage Centre, Singapore.
A rare pair of gilded silver cruets for the Catholic Mass from 18th century Spanish Colonial Philippines. Now in Singapore's Asian Civilisations Museum.
A splendid 13th century gilded copper plaque of an elaborate makara, from Tibet. Now in a private collection, Hong Kong.
Finally, a rare vessantara jataka scroll from north-eastern Thailand that dates to the 1940s but which is no less than 36 meters long! Now in the Museum Volkenkunde (Tropenmuseum), The Netherlands. Acquiring this and placing it with a museum was particularly gratifying because otherwise it was at risk of being cut up into more commercial pieces. It is now preserved as a whole, and available for study by academics and curators worldwide. It is one of the few known outside Thailand. (Relatively few are known even in Thailand because once used, often they were discarded.)
Click on each image below to see the full image.
Do sign-up for our monthly catalogues if you don't receive them already.