Presentation in Bangkok on Fine, Antique Thai Silver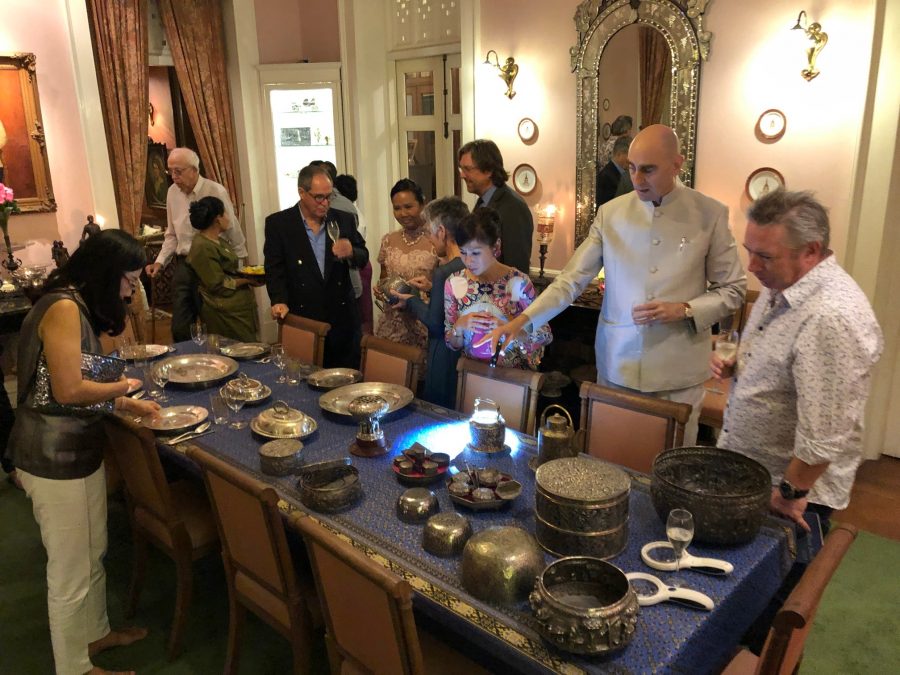 Attended recently a superb presentation by Paul Bromberg in conjunction with the publication of his new book 'Thai Silver and Nielloware' (Riverbooks, 2019). The evening was held at the historic Chakrabongse Villas on the Chao Phraya River in Bangkok. The Villas provided the perfect backdrop for the occasion. They belong to the Chakrabongse family, part of the extended Thai royal family, and are located across the river from Wat Arun.
The evening included a dinner of Royal Thai cuisine, a speech by Paul, and a handling session of Thai silver and nielloware drawn from a local collection as well as the Chakrabongse family itself.
Paul's book, which is well-written, concise and features dozens of photographs, can be ordered from Amazon. It is the best book available to date on the topic, and has been effusively endorsed by John Guy, Senior Curator of South and Southeast Asian Art at New York's Metropolitan Museum of Art.
Receive our monthly catalogues of new stock.