Himalayan Art in Russia's State Hermitage Museum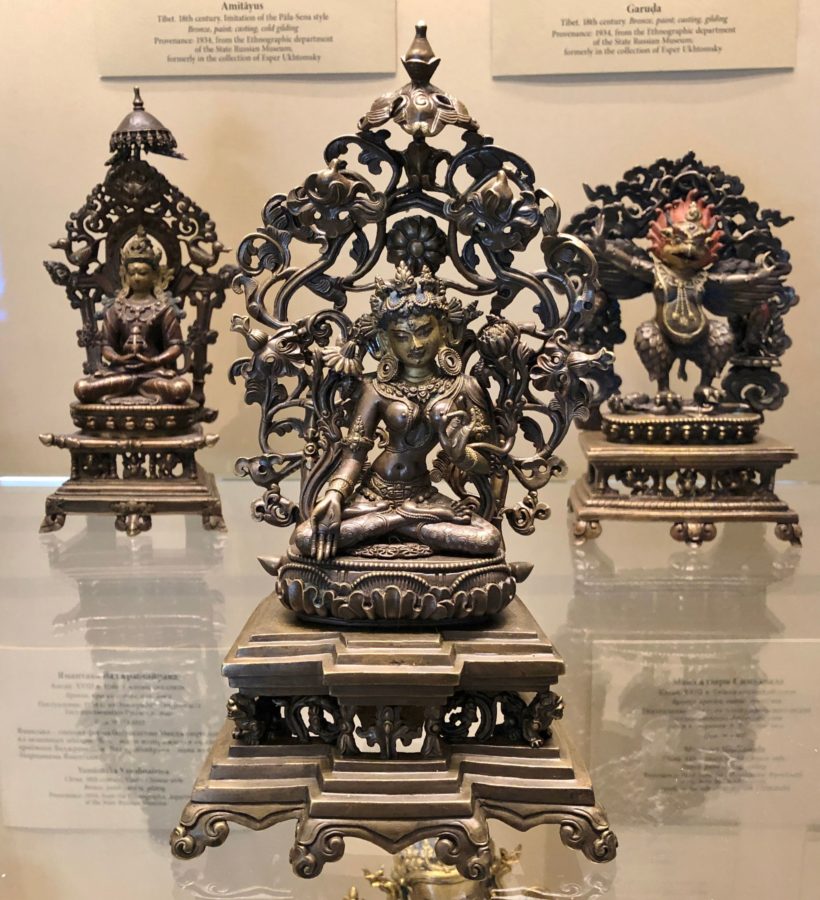 The Hermitage Museum in Saint Petersburg, Russia, has a huge collection of Renaissance paintings and ancient Greek terracotta but what is less well known is that it has a small but good collection of Himalayan art – especially drawn from Mongolia. These items are rarely published and seen outside Russia.
The over-representation of Mongolian pieces is on account of Russia and Mongolia's shared Communist past. Many of the artefacts are likely to have been gifts from the Mongolian government to the USSR.
Shown here are photographs of some of the Himalayan works in the Hermitage taken on a recent visit to St Peterburg.
See our Himalayan items.
Receive our monthly catalogues of new stock, provenanced from old UK collections & related sources.