'Yeh Ballet' – Julian Sands & Netflix India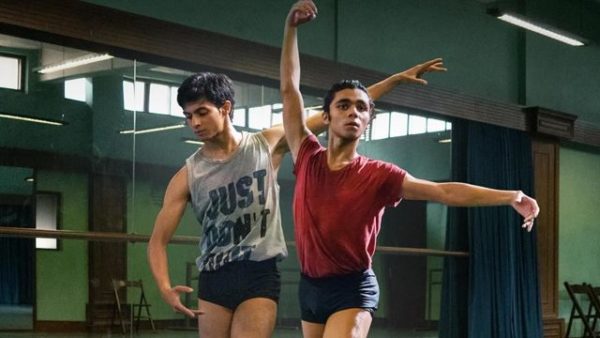 Julian Sands, Hollywood actor, a good friend of the gallery, and a collector of colonial Indian silver, plays a lead role in Netflix India's just released movie Yeh Ballet, a fine account of a gritty, difficult Israeli-American ballet teacher (played by Julian) who comes to India and teaches ballet to two Indian boys from poor backgrounds to the point where they are awarded scholarships at two prestigious US & European ballet schools. The film is based on a true story.  Julian spent many weeks in Mumbai last year shooting the movie, which is filmed entirely on location in and around Mumbai.
The movie is utterly professionally produced and provides yet more evidence of the talent of Indian film makers and production staff.  The story is well crafted and beautiful to watch.
See the Yeh Ballet official trailer.
The film was made primarily for Netflix's large and growing market in India, but it can be accessed on Netflix worldwide. It is well worth the effort. Many Indians have expressed surprise that Netflix has produced such a sensitive movie, and many outside India will be surprised by what the movie says about India today.
It has been shot in both Hindi and English with English subtitles when necessary.
Listen to our recent Podcast with Julian Sands.
Receive our monthly catalogues of new stock, provenanced from old UK collections & related sources.