Thanksgiving 2018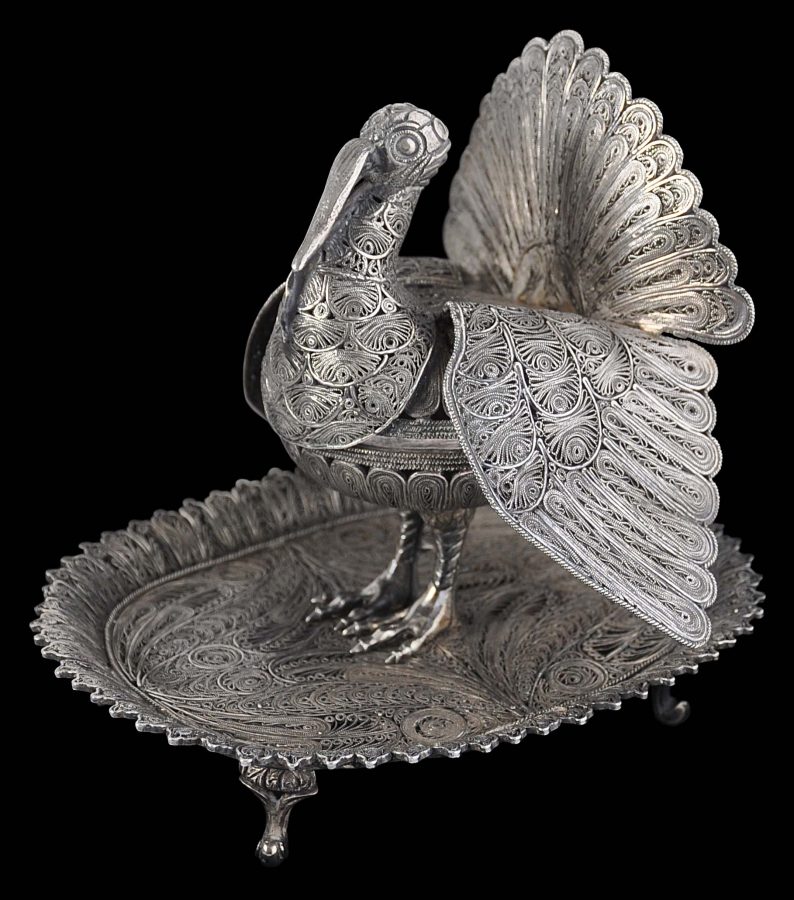 A very happy Thanksgiving to all our US clients wherever in the world you might be.
Thanksgiving has its origins as a harvest festival with thanks being given for the bounty that the land had provided. Turkeys became synonymous with such bounty and now are central to the traditional Thanksgiving meal.
The example here is made almost entirely of silver filigree. It dates to around 1820 and is from Peru, probably Ayucucho, and was made as an incense burner or sahumador.
Silver filigree work was introduced to South America by the colonial Spanish and Portuguese. There had already been a strong legacy of silver and gold usage in South America, both metals being mined and worked locally for local rulers. The Incas evocatively referred to gold as the 'sweat of the sun' and silver as the 'tears of the moon'. Much silver filigree production was centred on Ayucucho, a small central Peruvian city founded by the Spanish in 1544.
Colonial works of art and cross-cultural items are a significant part of the items that we have in stock, and are much favoured by museums. New additions in this area are included in each monthly catalogue that we send out too. (Receive our monthly catalogues of new stock.)