Raffles at the British Museum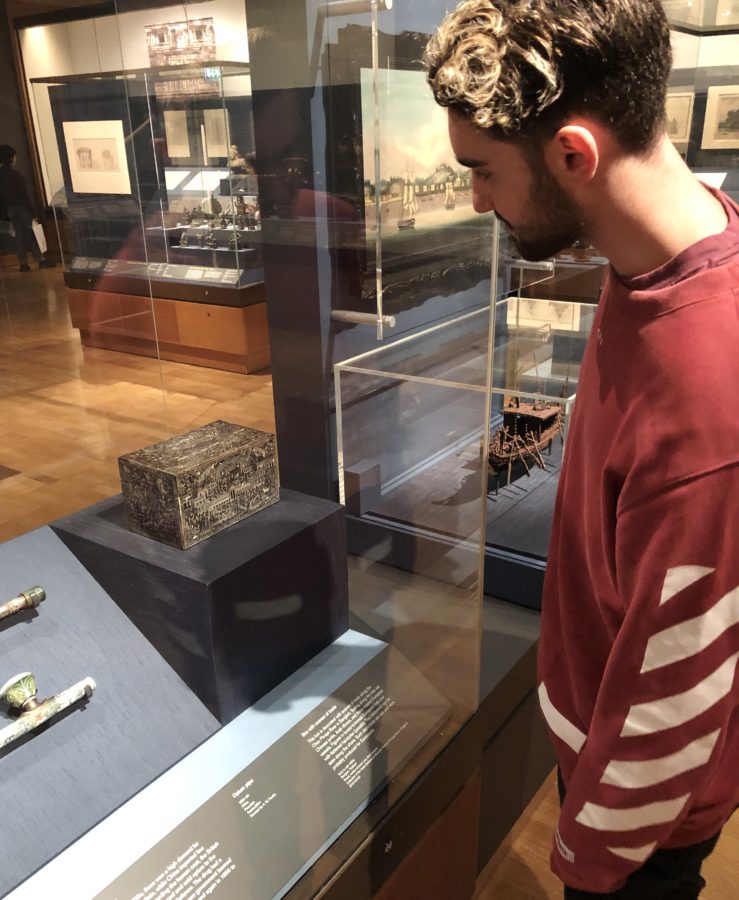 An exhibition on Raffles as a collector that was part of a broader exhibition earlier in the year in Singapore is now on at the British Museum. Two items acquired from us are part of the exhibition – in fact they play a lead role: both are in the first cabinet as you enter the exhibition, and both are shown below.
One is an 18th century Dutch East Indies decanter box made from wood with silver mounts and holding six glass decanter bottles from Gujarat.
The other is an early 19th century lacquered box inlaid with mother-of-pearl from Bangkok and its shows remarkable scenes of European and other trade on Bangkok's Chaophraya River.
Sir Stamford Raffles (1781–1826) was the British colonial official who founded modern Singapore. He also served in Java and Sumatra. Items that he collected (and in some cases, looted) and now held in the British Museum, the British Library, museum in the Netherlands, in in private collections.
The exhibition is on at the British Museum until January 20, 2020. Admission is free. There is an exhibition catalogue that can be ordered via Amazon.
Do sign-up for our monthly catalogues if you don't receive them already.
And also see our fine collection of available East-West trade objects.