New Podcast – Michael Backman Talks about Writing his Latest Book on Malay Silver & Gold
Michael Backman is the author of 8 books, and numerous articles and columns. Another book is on the way!
When not involved with his London Gallery, he has been spending this year researching and writing a new book on the silver & gold of the Malay world.
In this podcast he talks with Sarah Corbett about the book and some of his initial findings. The book will be published in 2021.
The Malay world encompasses the Malay speaking peoples of coastal Sumatra, southern Thailand, coastal Borneo & the Malay Peninsula. In the past, they have been wealthy traders with many small sultanates and other kingdoms all of which commissioned silver and gold items. But where are these today? Many have been lost, mis-described and mis-attributed. Michael's book will seek to unravel the whereabouts of this aspect of the material culture of the Malay world.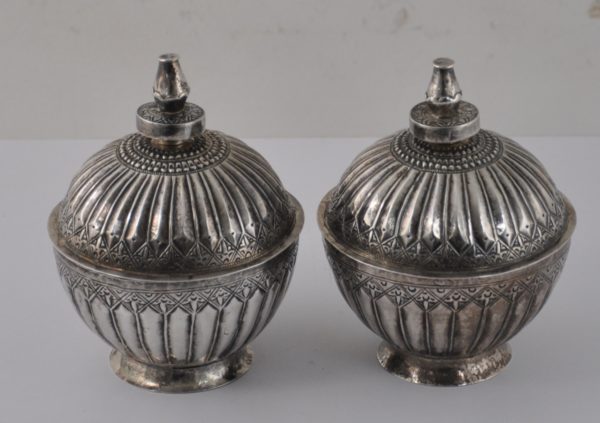 A pair of silver lidded vessels, Malay people, Malay Peninsula, 19th century.