New Palestinian Embroidered Costumes Exhibition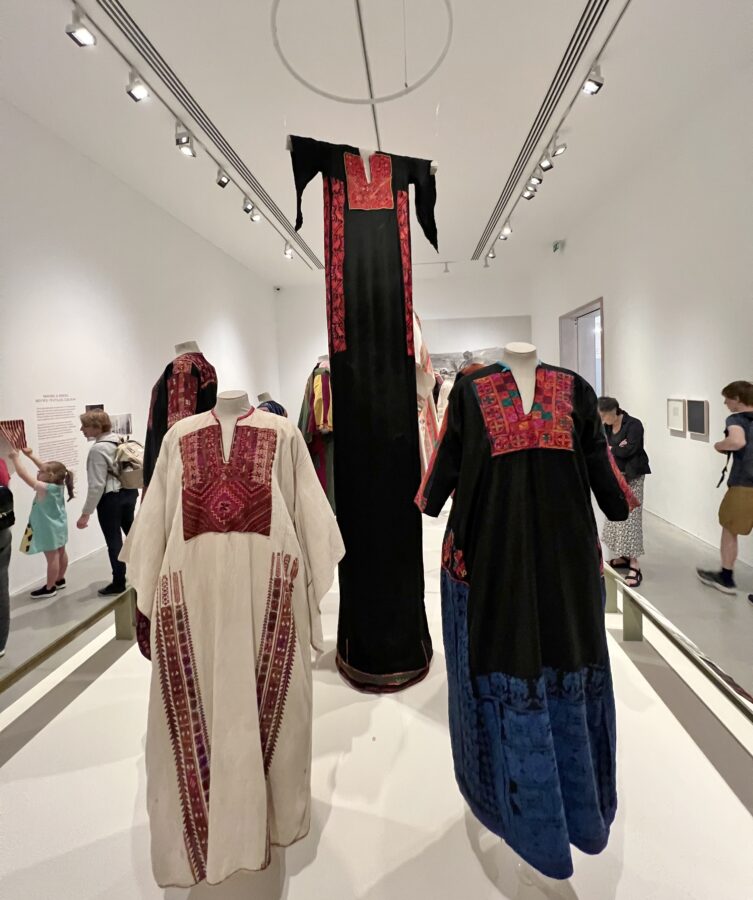 The Kettle's Yard exhibition space which belongs to the University of Cambridge in Cambridge, UK, has from July 8, 2023 to October 29, 2023, a small but marvellous exhibition called 'Material Power: Palestinian Embroidery'.  More than 40 examples of embroidered dress from the 19th and early 20th century are shown, as well as more recent examples with embroidery which reference the political problems faced today by the Palestinians. As the exhibition points out, the 'ancient and beautiful practice [of embroidery] remains an important living tradition and the most prominent cultural material of Palestine today.'
It's a beautifully laid-out exhibition over several rooms with informative labelling which tell of the regional differences and the different functions that each dress had.
Tickets are free, but pre-booking is required. There is no accompanying catalogue unfortunately.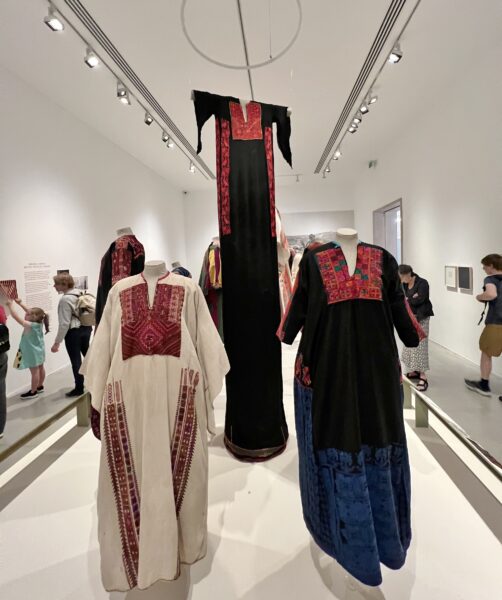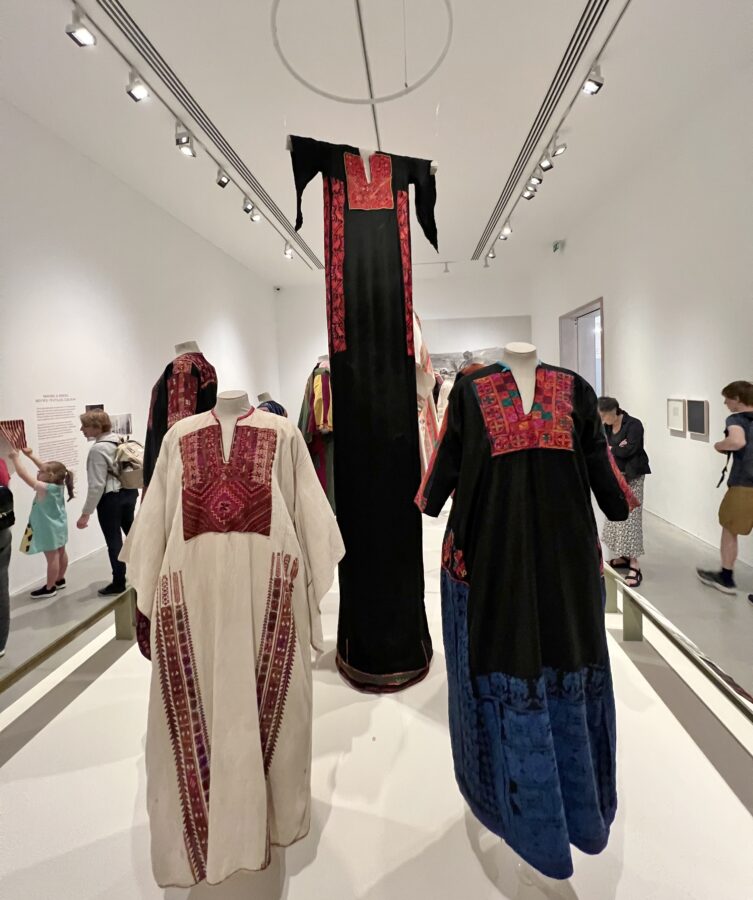 Above: The main exhibition room. The extraordinary long shataleh dress in the middle is several metres long and was worn by Bedouin women in Jerusalem and Bethlehem. It was folded up over the body and belted to create 'pockets' in which items could be carried and stored.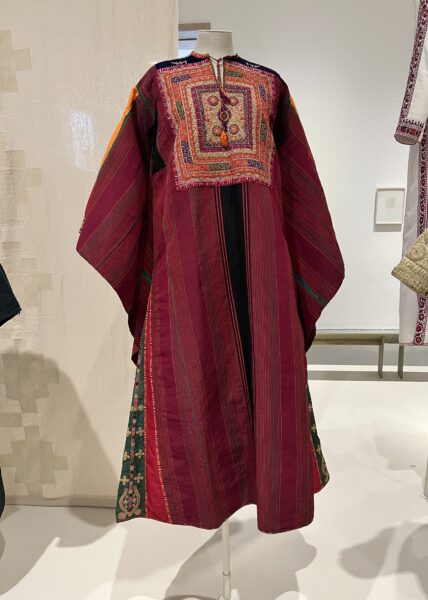 Above: This dress dates to around 1915 and is from the Bethlehem area. Such a dress was known as a malak or 'queenly' dress and was reserved for ceremonial occasions. It mixed silk with cotton and the stitching and embroidery was time consuming and costly. Both Christian and Muslim Palestinians worse such dresses.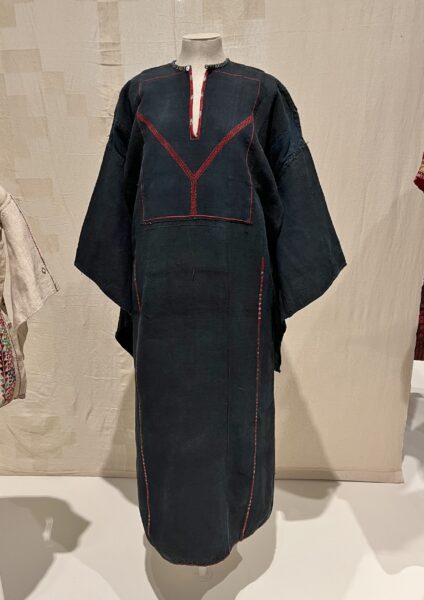 Above: This dress is from Ramallah, and dates to the 1930s. It would have been worn by a widow – blue is the colour of grief. The red thread sewn into it however signified that the wearer was ready for re-marriage.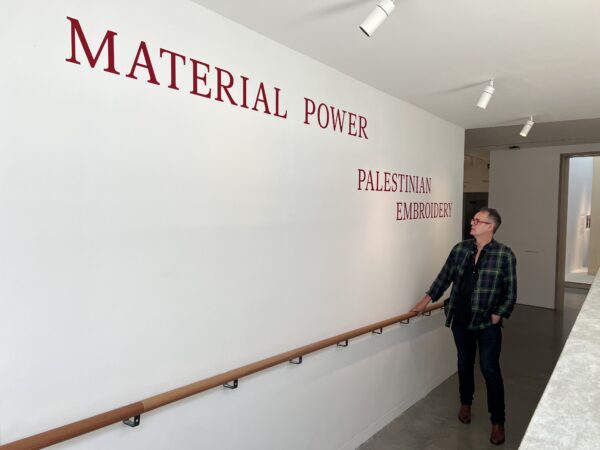 Receive our monthly catalogues of new items by email.
See our entire Catalogue.
Listen to our Podcasts on collecting and other matters.