Podcast: Michael Backman in conversation with Narisa Chakrabongse (Part 2)
The first of two Podcasts with Narisa Chakrabongse has been our most downloaded Podcast ever.  So, we have an important new Podcast – the second part of Michael Backman in conversation with Narisa Chakrabongse.
Narisa Chakrabongse grew up in England, but is a member of Thailand's extended royal family and a great-granddaughter of King Chulalongkorn.
Today she is the founder and CEO of the successful art publishing house River Books, which has been at the forefront of publishing books on Asian art, history & culture for 30 years. In this second part of two Podcasts, Narisa discusses her professional life as a publisher, how she came to found River Books, and dealing with authors.
Listen here to the second two candid Podcasts with Narisa.
The first Podcast with Narisa can be listened to here.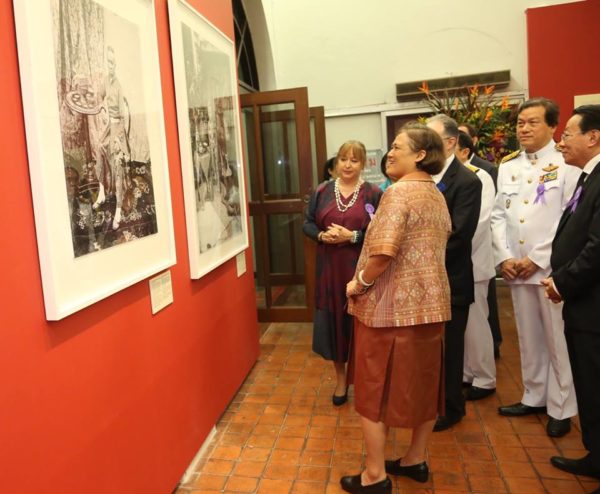 M.R. Narisa Chakrabingse (l) with H.R.H. Princess Maha Chakri Sirindhorn (r)
[Photo courtesy of River Books]
Receive our monthly catalogues of new stock, provenanced from old UK collections & related sources.
See our entire catalogue of available items with full search function.