New Podcast: All you need to know about our Monthly Catalogues
Our innovative monthly catalogues have become something of an institution among our followers and clients. The catalogues showcase our new items of material culture drawn from around the world, but all sourced from UK & European collections.
The work that goes into each catalogue is enormous. Between 30 and 50 new items are features every month! And as soon as one catalogue is finished, it is time to begin the next one. The catalogue is distributed to around 10,000 collectors & curators worldwide.
In this Podcast, Michael Backman, in conversation with Sarah Corbett, discusses how the Catalogues are put together – the curating, the photography, the research and Internet logistics – as well as answering questions such as why prices are not included, why some items are reserved, and how is it that some items seem to be sold so quickly.
Receive our Monthly Catalogues if you don't already.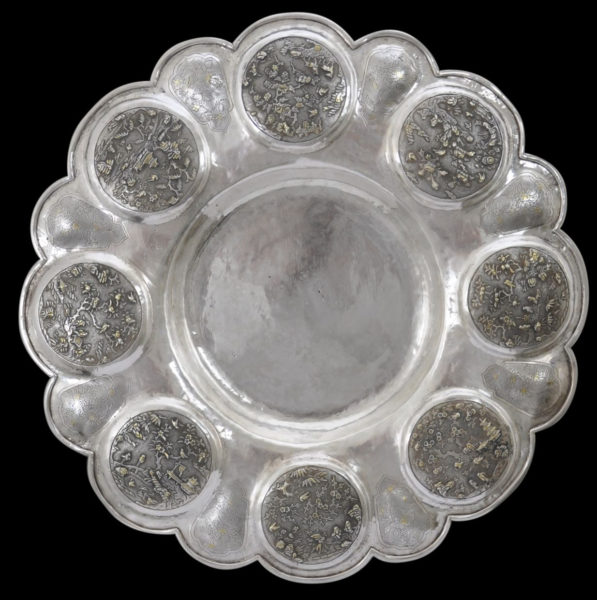 A superb and very rare item from a recent catalogue – a monumental Dutch colonial parcel-gilt silver platter or salver, most probably from the Dutch East Indies, and dating to 1680-1700. The Salver created much interest worldwide, including from museums, and was sold within a few hours of appearing in our catalogue.