Russian & Ottoman Art at Buckingham Palace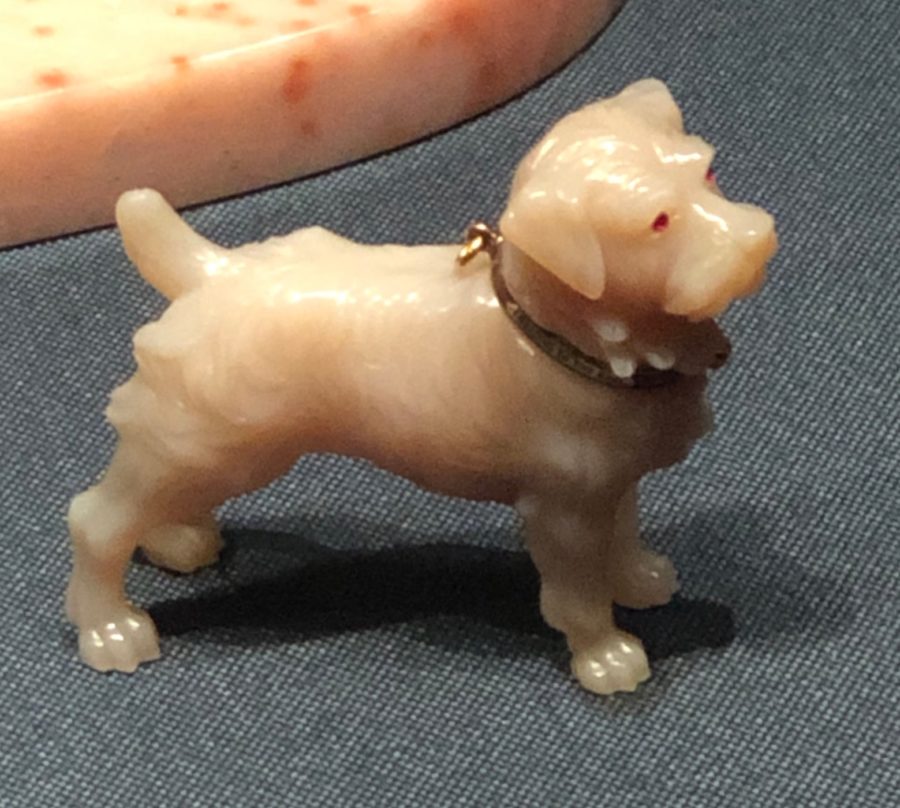 'Russia: Art, Royalty and the Romanovs', an exhibition at the Queen's Gallery at Buckingham Palace due to end at the end of April, draws on fabulous items in the Queen's collection of items associated with Russia's Imperial Romanov Dynasty.
Included are several spectacular weapons from the Ottoman-influenced Caucasus. There is a coral-inlaid qama dagger and scabbard from 19th century Georgia. It is very Ottoman in conception. There are two Caucasian daggers too, both mid-19th century and both inlaid with silver. One is particularly beautiful – the silver is laid into large segments of walrus ivory.
The Royal Collection also has one of the world's largest collections of Faberge jewels and trinkets and some of these are on display, as well as enormous urns of malachite.
Distinctive green malachite was mined in the Ural mountains. The Demidov family (who were related to the Romanovs) had valuable malachite mine monopolies and supplied most of the world's malachite. Their Demidov Lapidary Factory produced the large urns and other luxury items made from the mineral.
A splendid 476-page catalogue accompanies the exhibition.
We have a number of Ottoman weapons & related weapons available.
Receive our monthly catalogues of new stock, provenanced from old UK collections & related sources.