New Exhibition & Book on the last 20 years of Acquisitions by the world's greatest non-Western & Tribal Museum, the Quai Branly Museum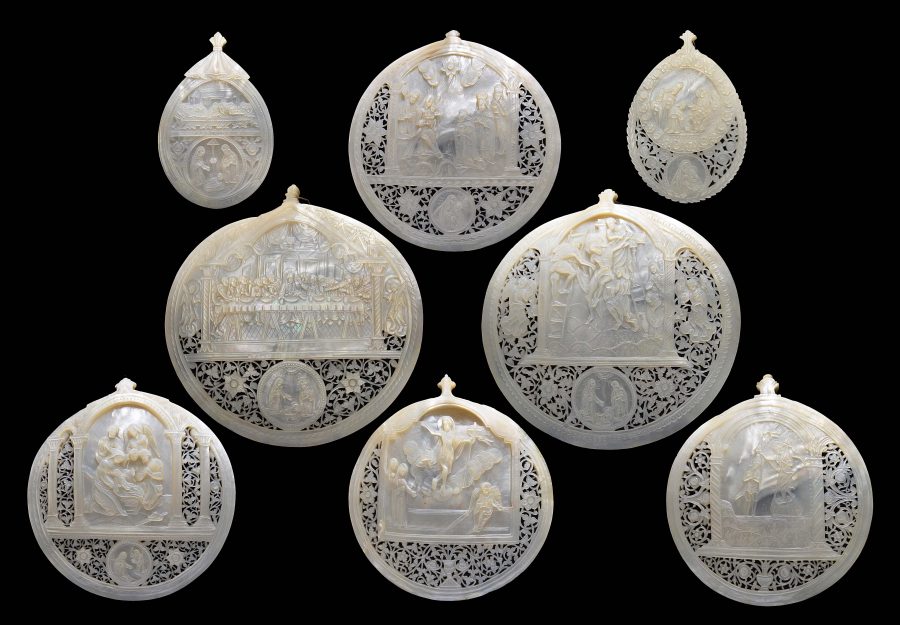 Last month a new exhibition opened in Paris as the Quai Branly Museum on its last 20 years of collecting. As is typical of the Museum, most of the pieces included are among the best of their type – although in the last 20 years, the museum has acquired more than 15,000 new objects!
Ritual items, jewellery and textiles are all included.
The exhibition is accompanied by a superb catalogue (shown below) which is sure to go out of print soon (particularly the English edition) so order it while you can. The catalogue can be ordered via this link.
The exhibition features several items acquired from us – a collection of finely carved Christian pilgrim's scallop shells from Palestine that date to around 1830-1860, and a fine enamelled silver cross from Armenia. (These are all shown below.)
Do sign-up to receive our monthly catalogues to see all our latest items, if you haven't already.
Click on each image below to see the full image.