New Podcast: Discussing Marjorie Ransom's Book on Yemeni Silver Jewellery
We have a new Podcast – Sarah Corbett discusses with Michael Backman her favourite book, Marjorie Ransom's Silver Treasures from the Land of Sheba: Regional Styles of Yemeni Jewelry.
It is a superb book – and is utterly indispensable when it comes to analysing and identifying the jewellery of the Middle East.  List to the Podcast to find out why.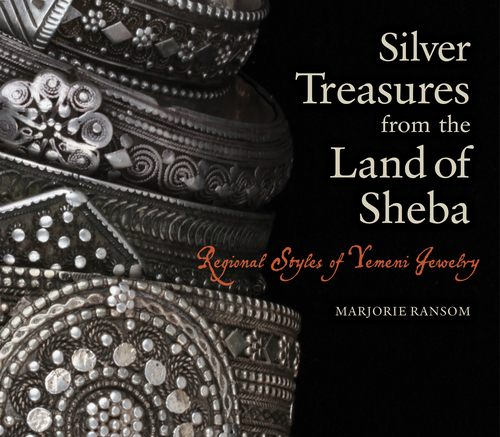 See our blog of the impact of desert thorns on silver jewellery for Omani men.
See our range of Yemeni & other North African & Middle Eastern jewellery.
Do sign-up to receive our monthly catalogues to see all our latest items, if you haven't already.