Central Javanese Manuscripts at the British Library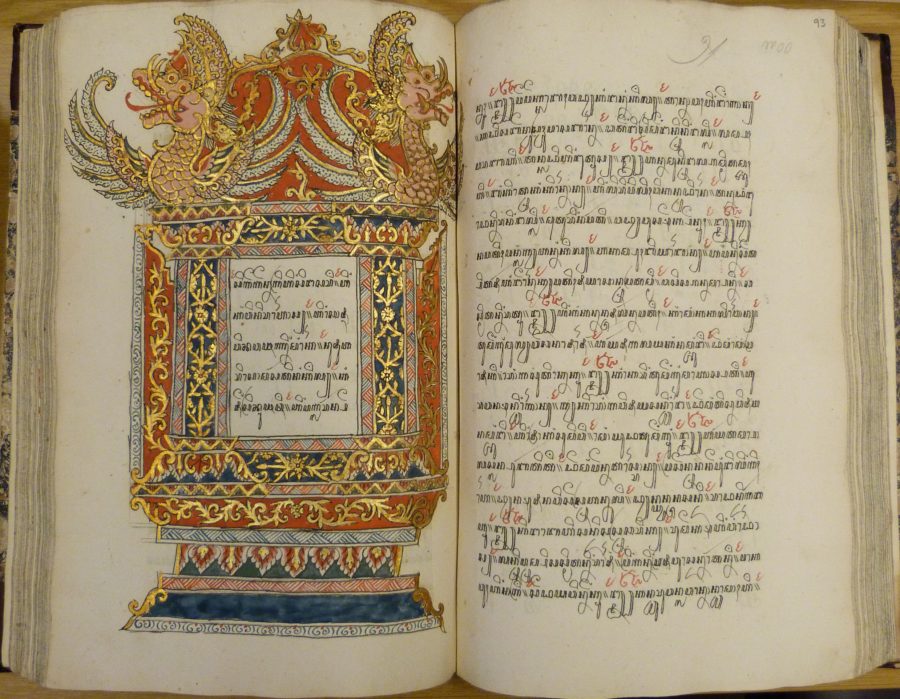 Last night we attended a splendid presentation by Annabel Gallop, the British Library's Lead Curator for Southeast Asia, on the Library's magnificent collection of illuminated central Javanese manuscripts, many of which date to at least the 18th century. The presentation marks the end of the Library's digitalisation (and restoration) of the manuscripts so that their contents can be accessed by scholars and others worldwide, including in central Java itself.
This new access to the manuscripts has, for example, allowed palace dancers in Yogyakarta to revive long-forgotten dances, because the details of those dances had been described in the manuscripts. Approximately 30,000 images from the pages of some 75 manuscripts are now available online. Many of the manuscripts were taken from the Kraton (palace) in Yogyakarta during the attack on it by the British in 1812, led by Stamford Raffles.
Read more about the British Library's digitalisation of the Yogya manuscripts.
See our collection of Indonesian and Malay world items.
Receive our monthly catalogues detailing new items as they come in.