New Podcast: With Anupasana Suwanmongkol – Saving Thailand's Silver Nielloware Industry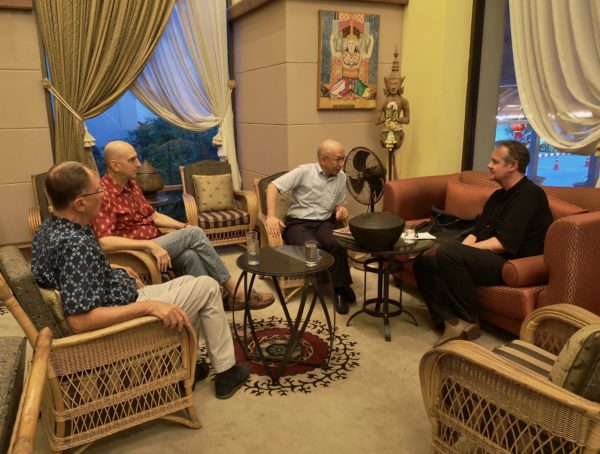 Above from left: in Pattani – former Professor of Philosophy at Hong Kong University, Michael Martin; author Paul Bromberg; Anupasana Suwanmongkol; & Michael Backman.
We have a new Podcast: Michael Backman discusses with Anupasana Suwanmongkol, his efforts at saving Thailand's nielloware industry.
Nielloware is a traditional type of richly-decorated silverware produced in southern Thailand. The craft is dying out but local businessman and art collector  Khun Anupasana is leading attempts to try to save the craft before it is too late. In this episode, Michael Backman discusses these efforts with Khun Anupasana in the foyer of Anupasana's family-owned hotel, the elegant C.S. Pattani Hotel. The hotel is Pattani's finest and is decorated with artworks and antiques from Thailand's south.
It includes a private museum devoted to Nielloware, around which Khun Anupasana kindly gave us a tour. Images of the Museum and its contents are below.
Listen to the Podcast here.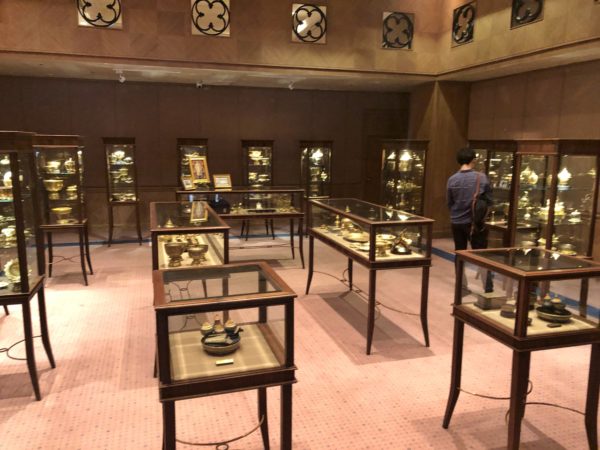 The private museum in the C.S. Pattani Hotel. Each display case was commissioned and custom-made locally and are artworks in themselves.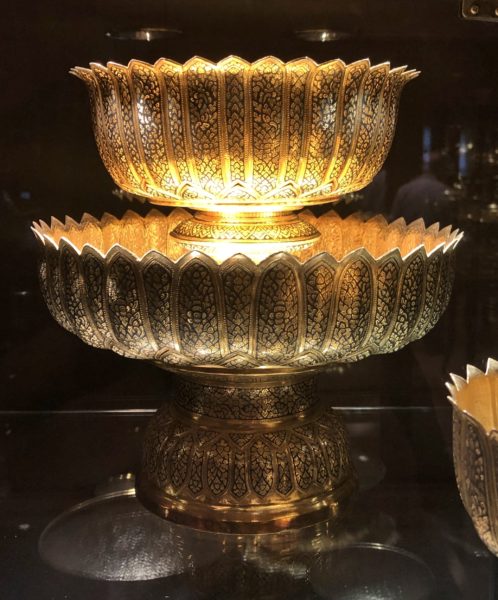 Recently made gilded niello footed bowls displayed in the C.S. Pattani Hotel.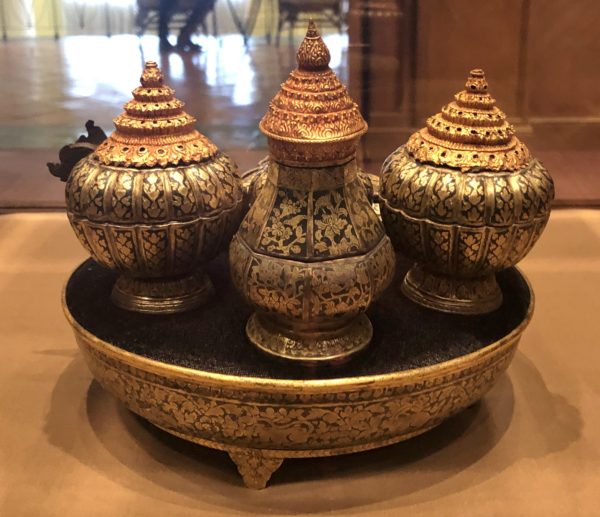 An antique gilded niello betel set.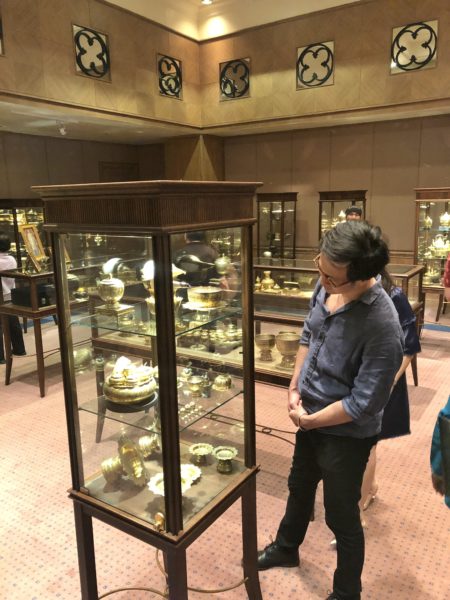 Eddie Chin admiring a recently-commissioned gilded niello betel set.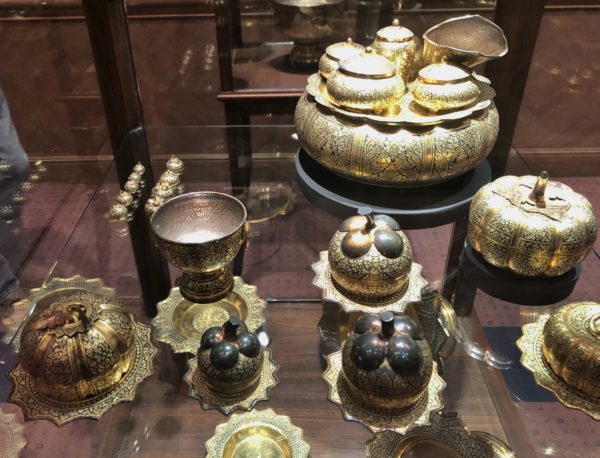 Various recently-commissioned gilded niello receptacles.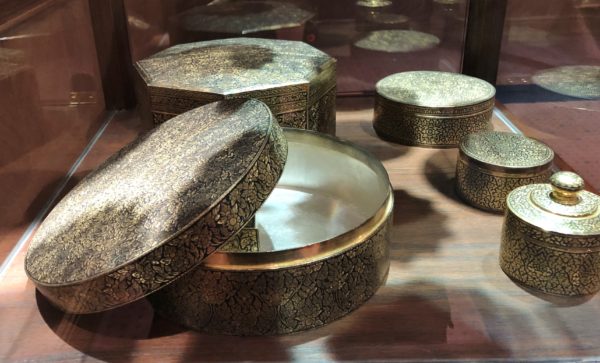 More examples of recently-commissioned niello boxes and other receptacles.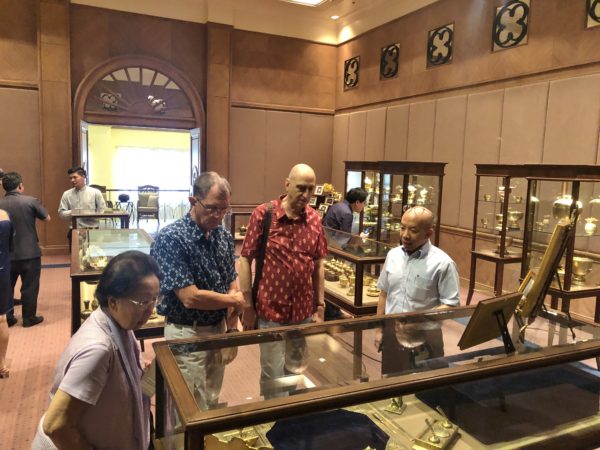 Anupasana Suwanmongkol showing visitors a rare gilded niello desk set that was presented to President of France, Charles de Gaulle.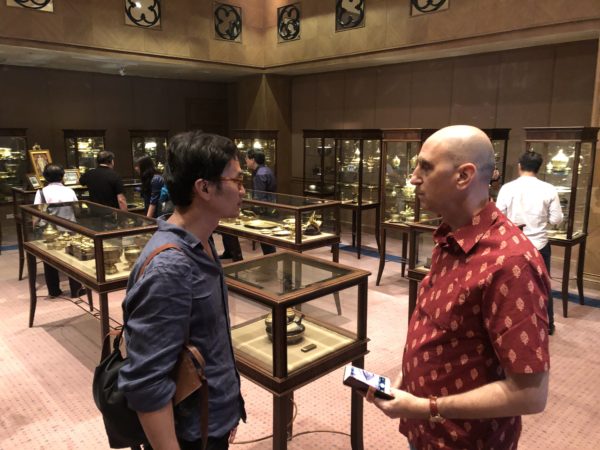 Eddie Chin & Paul Bromberg.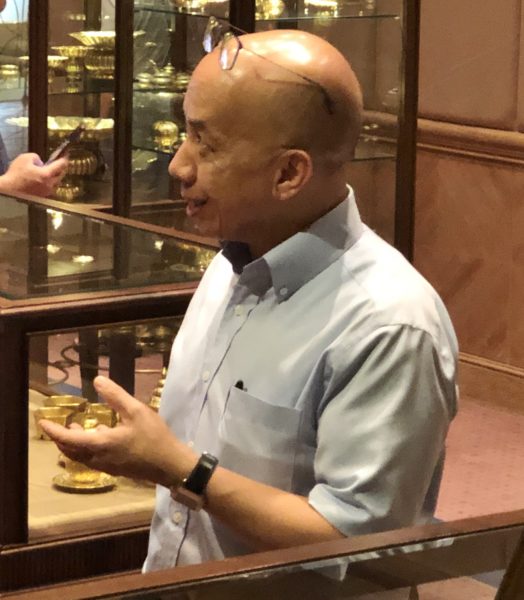 Khun Anupasana Suwanmongkol.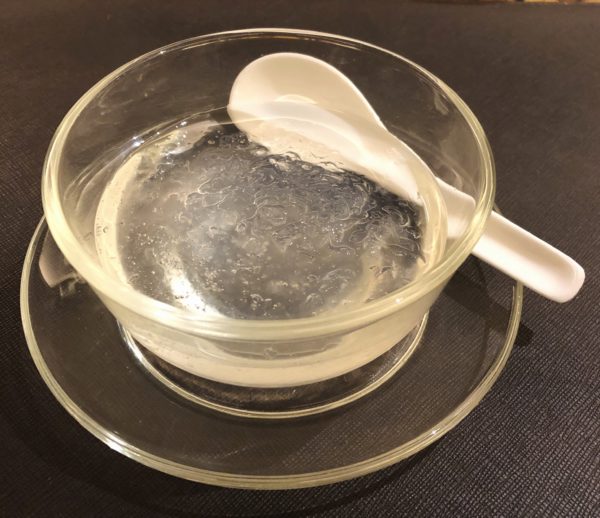 A superb bowl of bird's nest 'soup' – the spittle of swallows cooked gently with rock sugar, generously served by Anupasana Suwanmongkol. Remarkably, the birds have made their home in storage rooms beneath the Hotel. The staff harvest the nests which are made entirely of gelatinous bird spittle to serve in the Hotel.
Visit our available items from the Malay World and also Thailand and Indochina.
Receive our monthly catalogues of new stock, provenanced from old UK collections & related sources.