Lending to a new exhibition on Hieronymous Bosch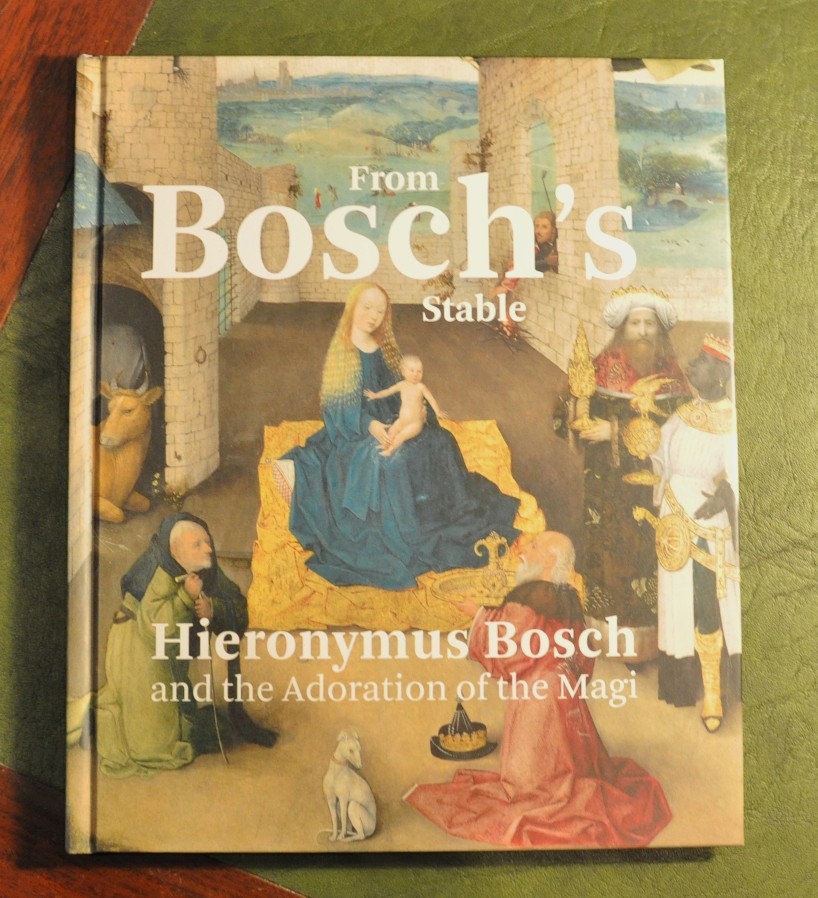 Cross cultural influence & the international trade in luxury goods has been going on for centuries. Art historians are still surprised to see accurate representations of Middle Eastern & Asian objects in European paintings painted 5oo years ago or more. But it's no surprise when one has an understanding of economics.
We have just lent the central Asian ewer shown here to the Het Noordbrabants Museum in the Netherlands for their new exhibition on the 15th century painter Hieronymus Bosch and his widely copied 'Adoration of the Magi' (c. 1470-80) which has been lent by New York's Metropolitan Museum of Art.
The form of a ewer being presented by one of the Magi in the painting is a prototype for our later ewer. The museum's curators were keen to show this by display our ewer adjacent to the Met's painting.
The exhibition is accompanied by a fine hardback catalogue in which our ewer is reproduced:  Ilsink, M., J. Koldweij, & R. Spronk, From Bosch's Stable: Hieronymus Bosch and the Adoration of the Magi, Het Noordbrabants Museum, 2018.
The exhibition closes March 10.
Receive our monthly catalogues.