Our Sales, so far this Year, to Museums around the World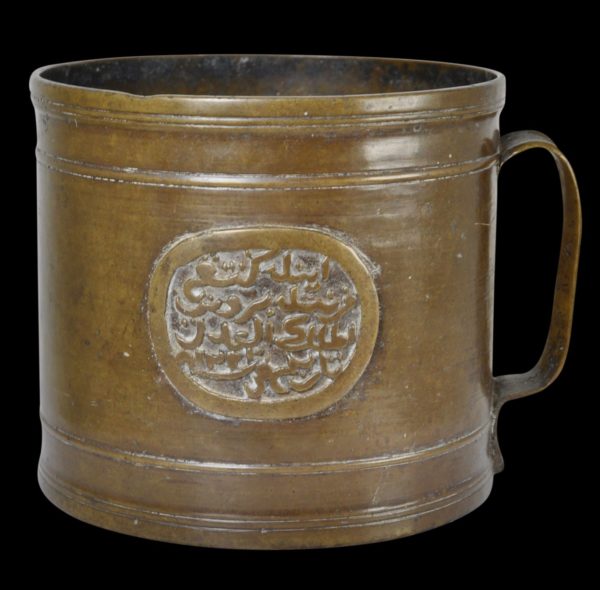 Brass Grain Measure (Gantang), Malay people, Brunei, 1899/1900
Museum sales are an important part of what we do. We sell to museums around the world. This year has been more of a challenge because many museums have been closed on account of the pandemic and acquisition committees have been unable to meet, but we have still managed sales to some of the world's most important public institutions charged with safeguarding the world's material culture.
The items that we sell to museums are not necessarily grand, but what they all do is help tell a story. Indeed, increasingly, there is a trend on the part of museums to acquire items that are more representative of how people really did live. Too often in the past, some have concentrated on lavish items as if everyone in history lived like a king or a prince.  In this respect, some museums are more a collection of trophies, rather than a record of the material culture of those who came before us.
Also, there is a trend away from acquiring archaeological and architectural items which might have been plundered recently, in favour of items that were always intended to be tradeable goods, with sensible and understandable provenance. This makes sense: many museums have been defrauded into buying spectacular items on the basis of forged and over-embellished certificates of provenance. A large architectural fragment probably should never have left its country of origin; whereas personal objects – perhaps a small devotional object, a textile, or a teapot – always were intended to be carried by their owners from location to location, or to be sold, as circumstances required.
We have sold over 200 items to more than 30 museums, in the last five years or so.
Interacting with curators is always a stimulating process, just as is interacting with well-informed private collectors. And of course it remains the case that many of the world's leading museums would not be as great as they are, if not for the efforts of private collectors who use their expertise to build up private collections which are then either donated or sold to public museums.
Below (and above) are items that, to date this year, we have sold or are in the process of selling, to museums such as the British Museum, The Minneapolis Institute of Arts, Singapore's Asian Civilisations Museum, the Krannert Museum at the University of Illinois, and the Royal Ontario Museum.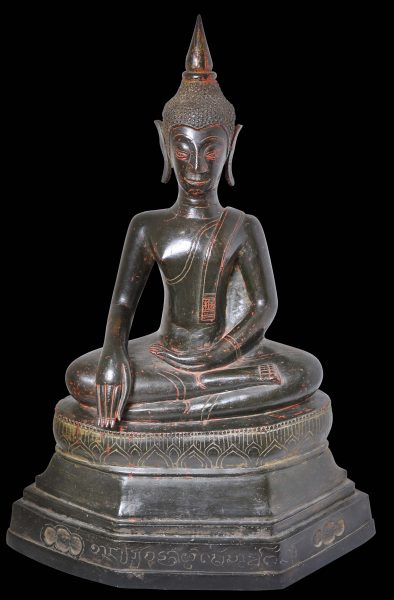 Inscribed Lao-Thai Bronze Seated Buddha, Northern Thailand/Laos, 16th century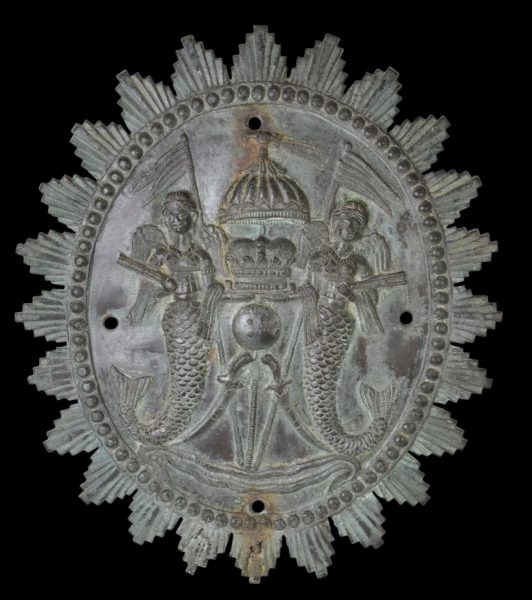 Bronze Plaque with the Emblem for Wajid 'Ali Shah, the last Nawab of Oudh, Probably taken from the Kaiserbagh Palace, during the 1857 Siege of Lucknow, Lucknow, India, 19th century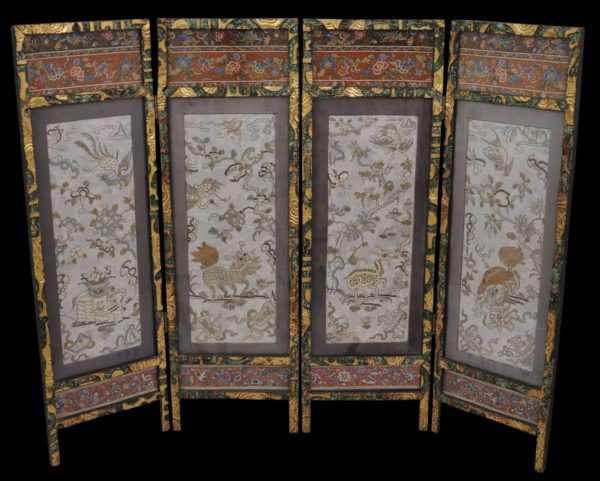 Table Screen with fine Nonya Beadwork & Embroidered Panels, Straits Chinese Community, Malay Straits Settlements, probably Penang
circa 1910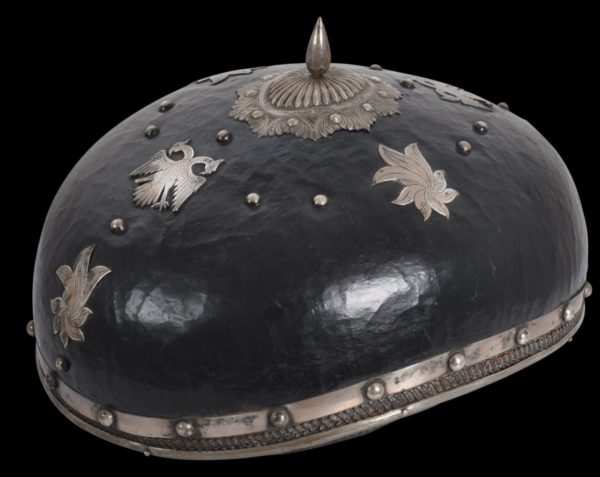 Rare Spanish Colonial Filipino Lacquered Woven Cane Hat with Silver Mounts (Salakot), Luzon, Philippines, 19th century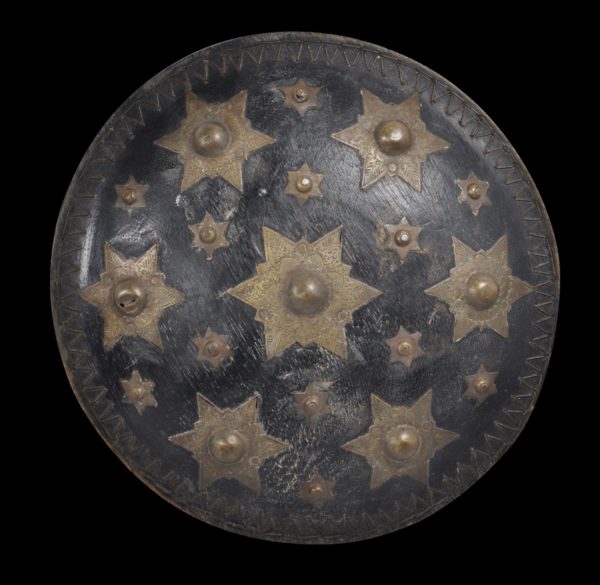 Minangkabau-Acehnese Wooden Shield with Brass Mounts (Peurise), West Sumatra, Indonesia, 19th century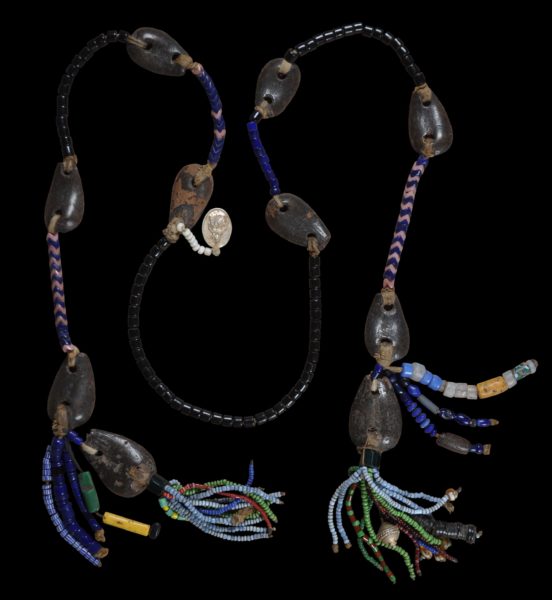 Opele Oracle Chain, Yoruba People, Nigeria, circa early 20th century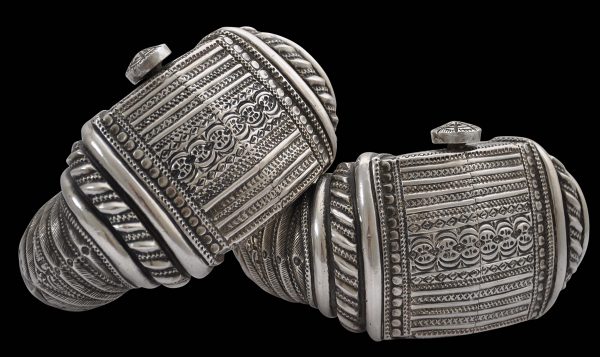 Large, Fine Silver Anklets, Oman or Zanzibar, 19th century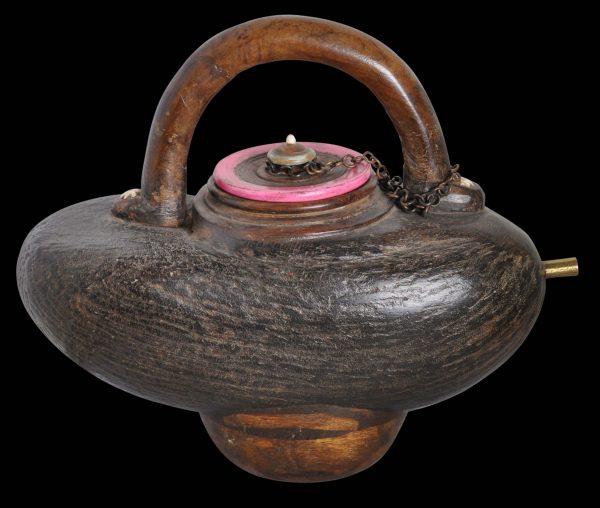 Coco-de-Mer Libation Pitcher for a Hindu Tantric Mendicant (Sadhu), Haridwar, Uttarakhand (formerly in Uttar Pradesh), India, 19th-early 20th century

Islamic Carved Wooden Grave Marker (Sunduk), Sulu, Philippines, 19th century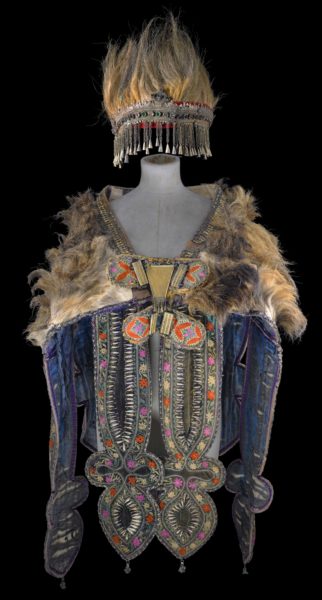 Noble Warrior's Lion Mane Brocaded Cape & Crown with Gilded Silver Mounts (Lamd & Anfarro), Ethiopia, circa 1900 or earlier

Scribe's Silver Pen Box, Algeria, 19th century
Receive our monthly catalogues of new stock, provenanced from old UK collections & related sources.