New Book on Burmese Silverware Just Published!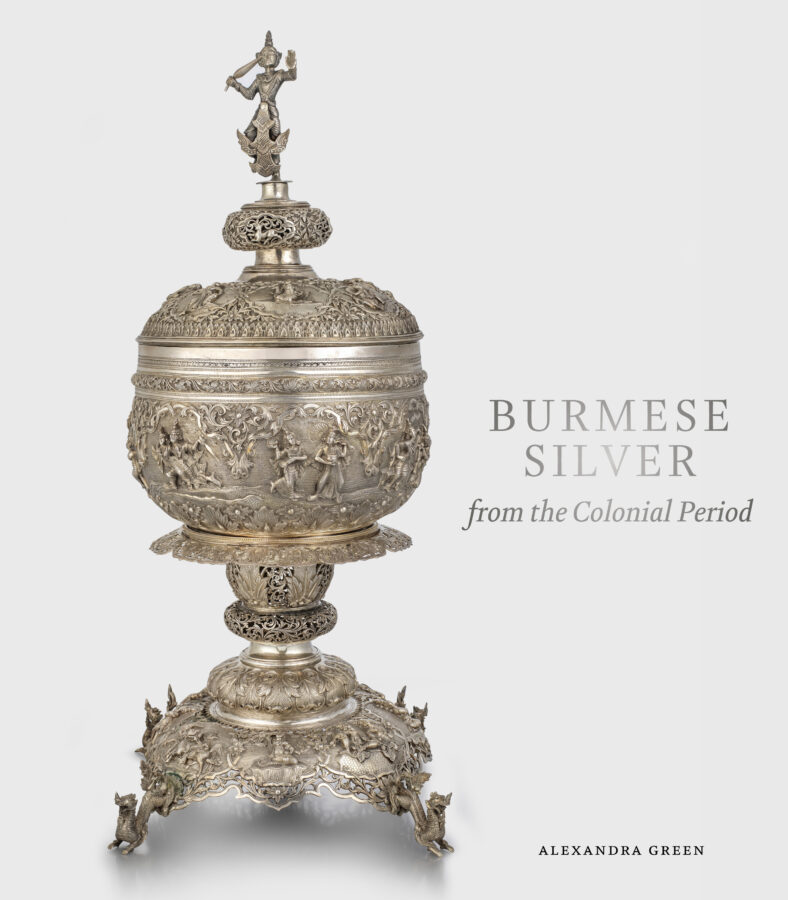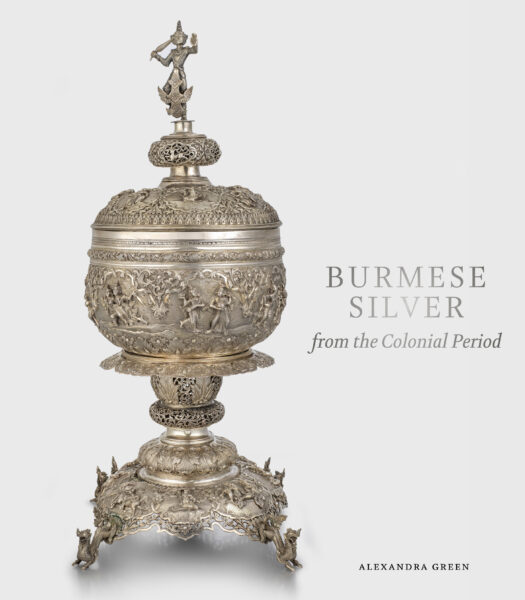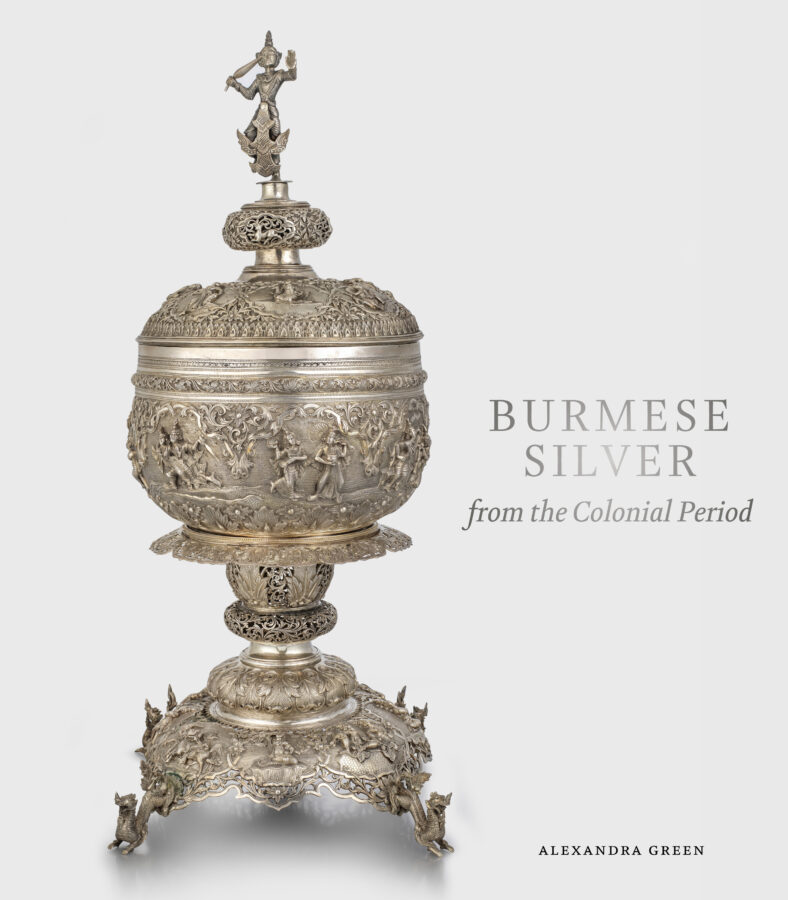 Burmese Silver from the Colonial Period by Dr Alexander Green, a Burmese art specialist who has worked at some of the world's most important museums, presents an exceptional collection of Burmese silver from the 19th and early 20th centuries – around 60-70% of which was acquired from us! (See available examples here.)
The book is available worldwide, including from Amazon, and can be ordered from most bookshops.
The many photographs are large, clear and show much detail. Each item is described in great detail, and there is a very important accompanying introductory essay which challenges conventional thinking about this type of silver. It is particularly important at dispelling certain notions that keep being repeated uncritically as if they are proven fact.
Who made Burmese silver? Where in Burma was it made? For whom? And what are the extraordinary motifs shown on the silver, and what stories do they tell? All of this is answered in Green's precise and measured pose.
H. L. Tilly, a colonial official from the late 19th- into the early 20th-century, was the first European to write about Burmese silver. Tasked with collecting objects for various fairs and exhibitions, he took an interest in Burmese art, publishing articles and books from the 1880s onwards. According to Green, much of what he wrote was factually inaccurate and coloured by the prejudices and stereotypes common at the time, and yet his observations have been repeated as fact ever since. This is common with other similar books published around the turn of the 20th century – time has imbued them with the presumption of being accurate and rarely is that accuracy questioned.
Tilly's two volumes on Burmese silver published in 1902 and 1904 contain images of pieces from the early to mid-19th century. These allow Green to reconstruct the evolution of silver designs as Burma was absorbed into the Indian Raj, and British and other Westerners became clients of local silversmiths.  She uses the photographs and other images from Tilly's books to describe the design continuities and innovations found on local silver from the mid-19th through the mid-20th century.
Many studies of Burmese silver suffer from a lack of understanding of the Burmese cultural context. But Green, who rare among Western writers reads Burmese, examines the silver from a more local perspective, and draws on Burmese texts to allow for a nuanced view of the motifs, designs, and patterns used.
Using dozens of previously unpublished items from the UK-based Graham Honeybill Collection, formed over many years, Green explores how designs and patterns circulated around Burma and were innovatively combined and recombined on pieces by silversmiths who produced bowls and other objects for Burmese, Western, and commercial clients. Today, it is this silver which is found in collections in the UK, the United States and elsewhere. We have stocked many examples over the years and will continue to do so in future. Importantly, we source all our examples from within the UK to ensure that it has the provenance of having been made and acquired during colonial times.
Some sample pages: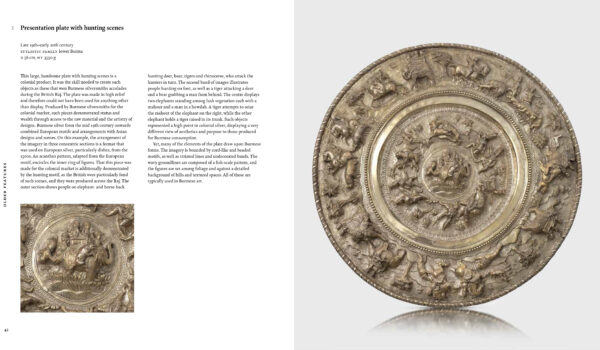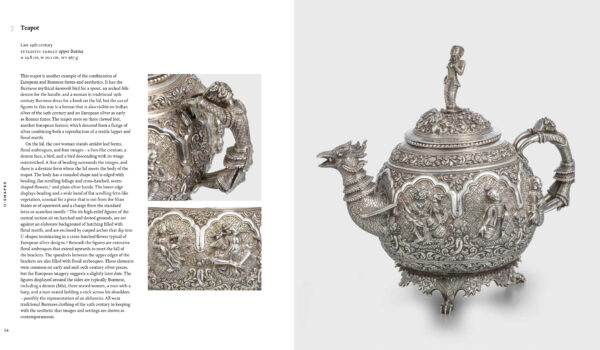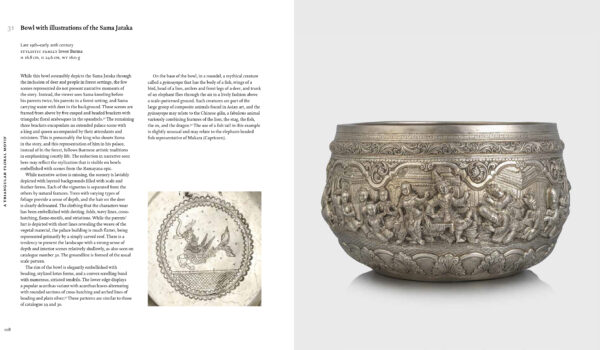 Receive our monthly catalogues of new items by email.
See our entire Catalogue.
Listen to our Podcasts on collecting and other matters.