The Spectacular Mansions of the Chettiars in Chettinad, South India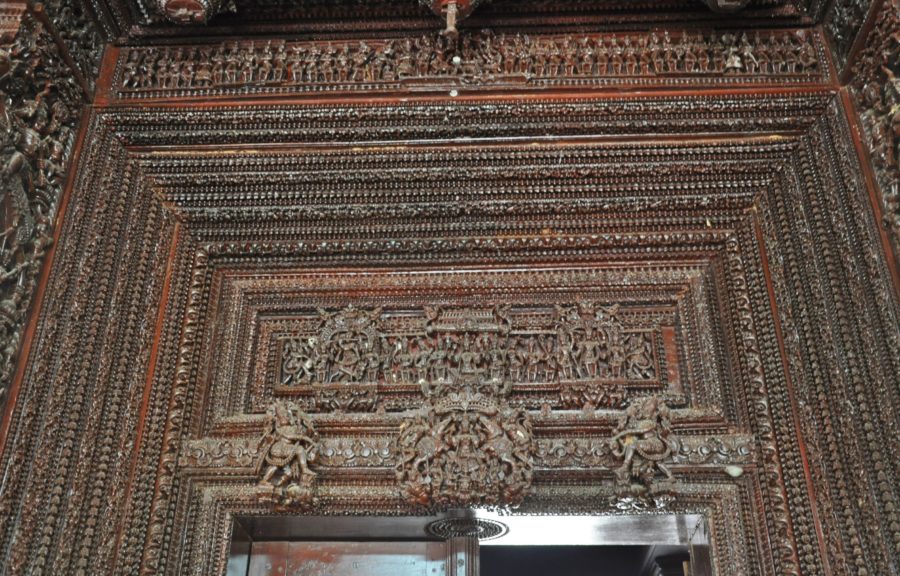 The Nattukottai Chettiars or Chettis is mercantile and banking group in South India, most particularly in the Sivaganga district and Pudukottai Districts of Chola Nadu in Tamil Nadu – an area that has become known as the Chettinad. The group came to dominate local trade financing around Southeast Asia in the 19th and early 20th centuries, with there being prominent Chettiar communities in Singapore, Malaysia, Burma and Sri Lanka for example. Families would position sons and other relatives around Asia thereby forming informal cross-border networks to facilitate the flow of finance and trade.
The vast profits earned were poured back into the Chettinad district in Tamil Nadu – the various families would compete with one another to build ever-larger mansions. Extended families all lived under the one roof, so the mansions tended to encompass several nuclear families and were built with dozens of bedrooms and large communal dining halls.
The Chettiars lost their commercial edge during the second world war when most of Southeast Asia came into the hands of Japanese occupying forces and from that point they never recovered.
The Chettiar mansions in South India were frozen in time and today most are largely deserted. The streets in which they stands have largely turned to dust. The region makes a fascinating visit – the images here were take on a visit a few years ago. The area is semi-arid and now ironically very poor – but with the incongruous presence of mansion after mansion standing in deserted streets.
Many of the mansions retain their original features – massive teak columns, period tiles, and spectacular carved doorways and pediments, decorated usually with Lakshmi, the goddess of wealth and good fortune, being lustrated by pairs of elephants.
Several mansions retain their original furniture, including massive Chinese settees and chairs inlaid with mother-of-pearl, and settees and chairs woven not with wicker but with think strips of ivory. An example of a settee (suspended from the ceiling so that it swings) but with woven ivory, is shown here.
See a Chettiar knife and stylus set for keeping financial records that we have in stock. And another example.
Receive our monthly catalogues of new stock, provenanced from old UK collections & related sources.