New Book Published on Burmese Silver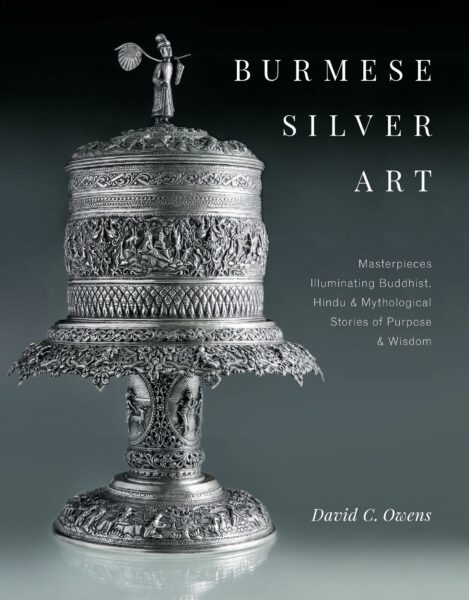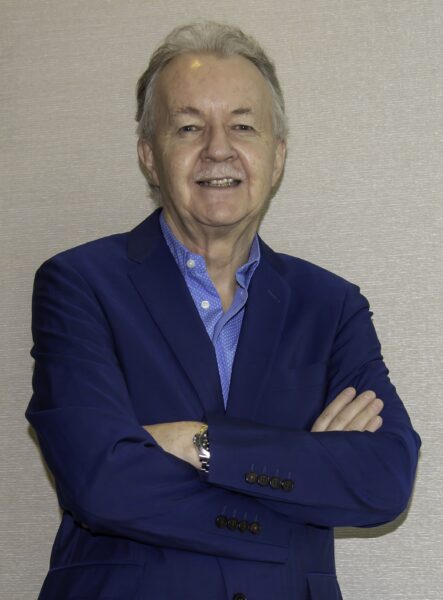 At last a book on antique Burmese silver has been published, and it is excellent.
Burmese Silver Art: Masterpieces Illuminating Buddhist, Hindu & Mythological Stories of Purpose & Wisdom by David Owens (pictured above) tells the story of the elaborate silver bowls and other forms that were made in Burma in the second half of the nineteenth and early twentieth centuries. It is the first publication on Burmese silver to have been published in a hundred years and the most comprehensive to have been published to date.
The author has included beautifully-written essays on who made the silver, the motifs used, and for whom it was made, among others. There are chapters too on from where the raw material came to make the silver, and how to care for silver today.
Importantly, the book has dozens of photographs and what is most pertinent is that these are among the best quality photographs of Asian silver we have ever seen published: the photography is simply outstanding. This is important for collectors and curators – many books have artful photographs but that is not always what serious readers needed. What is really need are photographs that show all the details of the object for it is the detail that is most instructive.
The book has more than 200 pages and dozens of colour photographs. It is available now for purchase or ordering from Amazon.com worldwide. More details, including an interview with David Owens, can be seen on our partner site worldartnow.com.
Sample pages and the back cover are below.