Visiting the Faberge Museum, St Petersburg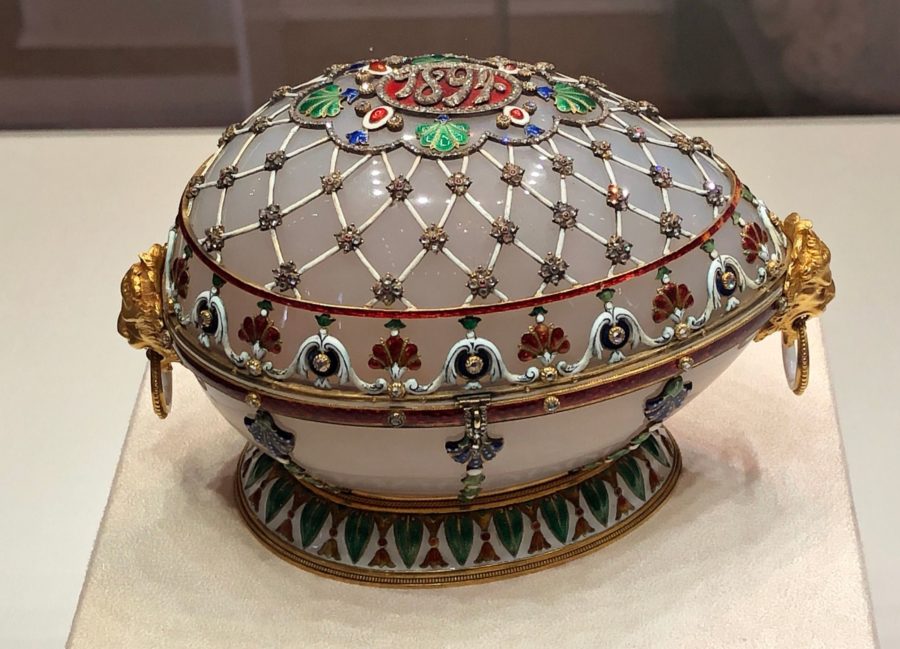 Private collectors and private philanthropy usually are what have made great museums great. The Metropolitan Museum of Art and the British Museum would not be as celebrated as they if not for the efforts of several important collectors who amassed collections which then came into the possession of these museums. Museum curators and civil servants can only do so much but it is private collectors who arguably have made the greatest contributions.
One such philanthropist is the Russian businessman by Viktor Vekselberg who acquired the Forbes collection of Imperial Faberge Easter Eggs for US$100 million in 2004. He then acquired further outstanding collections of Russian silver and enamelware. Next he bought the lease for the Shuvalov Palace on the Fontanka River in central St Petersburg which he renovated and turned  into the outstanding Faberge Museum, where the Imperial eggs and the rest of the collection are now on display.
Carl Faberge was a legendary jeweller with showrooms in St Petersburg and London. He was commissioned by the last two Russian Tsars, the Alexander III and Nicolas II, to make special enamelled and jewelled Easter eggs which were given as gift to the Tsar's families. The museum now houses 15 Imperial and related eggs – the largest collection in the world.
The Museum now holds several thousand other items as well.
The images here are from a visit to the museum in St Petersburg.
Receive our monthly catalogues of new stock, provenanced from old UK collections & related sources.