A Superb Piece by Oomersi Mawji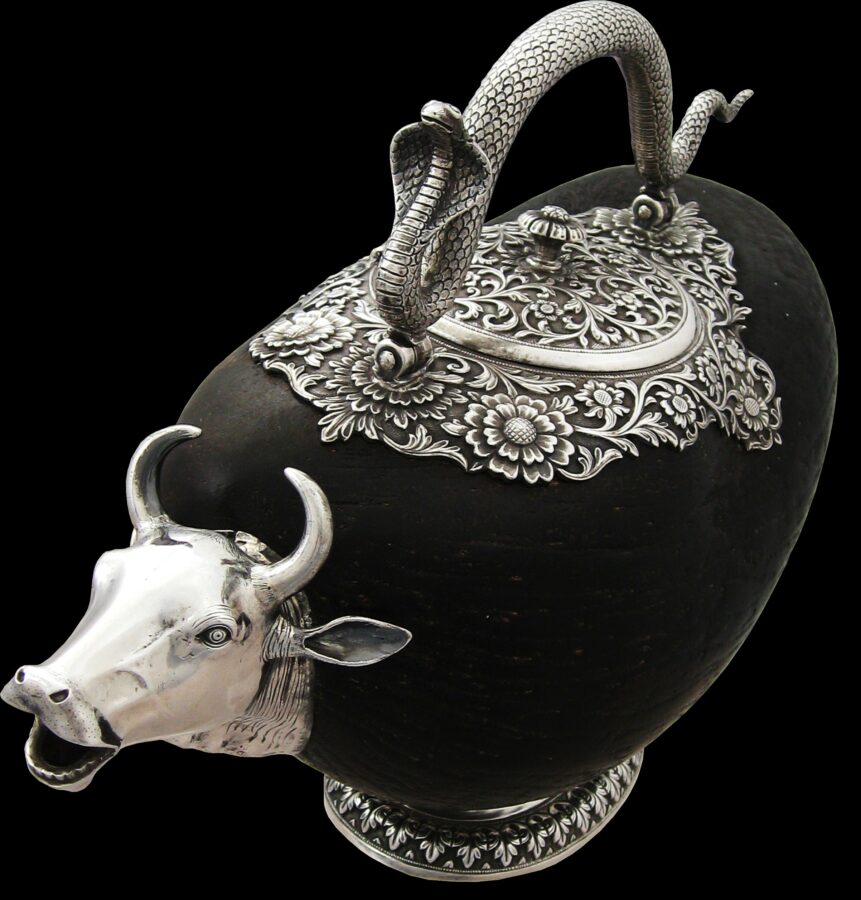 Oomersi Mawji has become the best known of India's colonial silversmiths. He established a workshop in Kutch in the second half of the 19th century. His work is sublime and the equal of the best silversmiths of Europe. The work of his sons and his workshop more generally also is of the highest quality. Most pieces by Mawji and his workshop are stamped with the letters 'OM' or a variant.
Collectors today are eager to own examples of his work and so good, larger pieces tend to attract high prices. One consequence of this is that items are faked – not so much by being reproduced in their entirely – but unmarked or signed examples of Kutch silverwork not by Mawji or his workshop sometimes will have fake Oomersi Mawji stamps applied to them. The only way to detect this is to look at the piece: if the chasing is exquisite and unparalleled then there is a good chance that the maker's marks are original to the piece. But if the work is not exquisite and more mundane then the item almost certainly has had later, fake marks applied. Increasingly, mundane items of Kutch silver with recently applied 'OM' marks have been appearing at auction.
We have sold a number of fine pieces by Oomersi Mawji over the years. What has been our favourite piece? Here it is – a silver-mounted Coco-de-Mer holy water vessel known as a goumukhi, by the master himself (more images can be seen here). The work and the conception are extraordinary in the way that works by Mawji should be. The work should be breath-taking – if it's not then avoid the piece.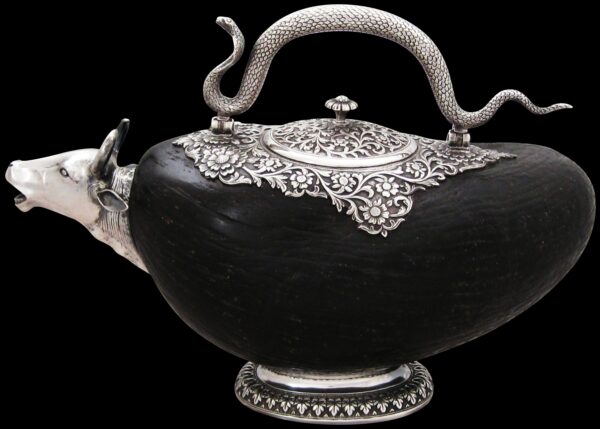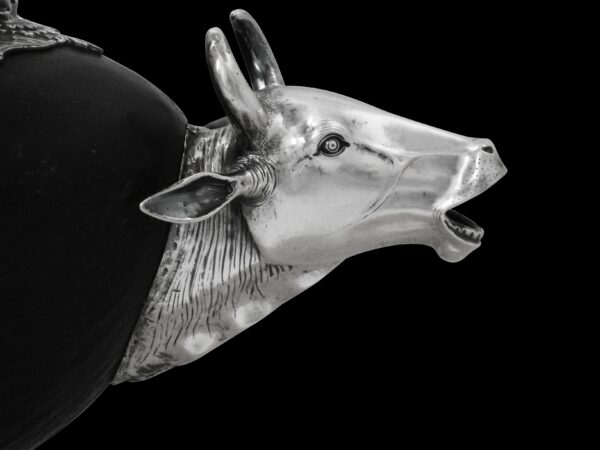 Receive our monthly catalogues of new items by email.
See our entire Catalogue.
Listen to our Podcasts on collecting and other matters.
——————————-
© Michael Backman